altersoftware.IT
Percorsi professionali molto speciali che maturano in esperienza cui potete affidarvi.
Very special professional activities producing an experience you can be confident with.
Marco Balestra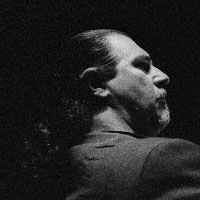 Analista, responsabile dello sviluppo. Analyst, development team leader.
Ha alle spalle una trentennale carriera di consulenze presso molteplici clienti (organizzazioni internazionali, privati, università, enti pubblici e banche), per la gestione di sistemi e di reti, progettazione e realizzazione di sistemi di applicazioni web-based per attività aziendali complesse, uso e gestione DevOps, implementazione di architetture REST per webservices e microwebservices, amministrazione server (*nix, Apache, DB, etc.), per lo scambio, manipolazione e trasformazione di dati (XML/XSLT), per lo sviluppo software e la formazione.
A queste competenze e conoscenze aggiunge quelle di grafica e illustrazione, web design, web programming, authoring multimediale e multimedia interattivo, che lo rendono una figura preziosa nel mondo del progetto e sviluppo software.
Full-stack developer, si è focalizzato sul design e sulla realizzazione delle interfacce utente: ergonomia, user experience, interazione uomo–macchina e sulle tecnologie relative (advanced OO javascript programming, React).
Parla inglese e italiano.
Scores about 3 decades of experience supporting as Consultant many customers (international organizations, private sector, universities, public sector and banks).
In this role he managed systems and networks, designed and realized web-based application systems for complex activities, used and managed DevOps, built REST architectures for webservices and microwebservices, managed servers (*nix, Apache, DB, etc.); he focused on data exchange and manipulation (including XML/XSLT), on software development and training.
Also skilled as designer, web designer and illustrator, multimedia and interactive media authoring.
Full-stack developer, he mainly focused on design and realization of User Interfaces: ergonomy, user experience, human-machine interaction and related technologies (advanced OO javascript programming, React).
Speaks English and Italian.
---